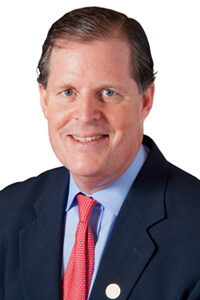 Dr. David Dalury is a graduate of Dartmouth Medical School. He did a fellowship at the Harvard Hospitals, where he was trained in total joint replacement surgery. He is a clinical Professor of Orthopedic surgery at University of Maryland Medicine, an Associate Professor at Johns Hopkins University, and Chief of Orthopaedics at University of Maryland St Joseph Medical Center. In addition he is a member of numerous medical societies and associations, and has written extensively for peer- reviewed publications.
Specialties & Additional Patient Resources
Dr. Dalury specializes in total knee replacement and hip replacement. Dr. Dalury and his team of dedicated nurses, anesthesiologists, and therapists have created a rapid recovery program focused on enhanced pain management and early recovery. This program allows patients a quicker return to their desired daily activities.
Patient Resources
Additional Printable PDFs