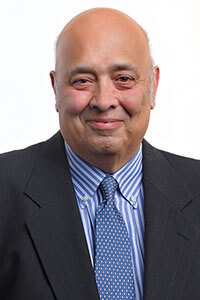 Read An Important Letter from Dr. Osteria
Dr. Vincent M. Osteria's orthopaedic interests include musculoskeletal pain management.
Dr. Osteria graduated from Fordham University with a B.A. in biology. He received his medical degree from McGill University in Montreal, Canada. He then completed a rotating internship at St. Mary's Hospital in Montreal and served in the U.S. Army in Vietnam and at Fort Bragg. Following the Army he completed his orthopaedic residency at McGill University.