Experts offer advice for a safe and healthy teen workout.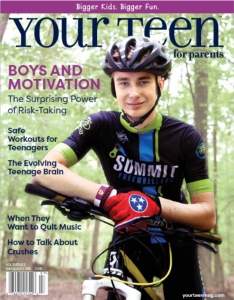 By Cheryl Maguire, Your Teen Magazine, July-August, 2019
"My husband and I are fitness fanatics who exercise six days a week. When our twin 14-year-olds asked if they could join us at the gym, we were elated that they wanted to share our love of fitness and spend time with us.
But during our first workout they had lots of questions that we couldn't answer, such as:
'Which machine should I use?'
'Should my target heart rate be the same as the one listed on the elliptical machine?'
'Is it okay if I lift weights with you?'
Even though we are well-versed in different types of exercise, all our knowledge was based on adult workouts. To find guidelines for teenagers, I turned to the experts.
First Things First
Prior to beginning a new fitness program, teens should have a physical with their primary care provider to assess their health and screen for any injuries or illnesses that might make training unsafe, says Dr. Teri Metcalf McCambridge, a pediatric sports medicine specialist at Towson Orthopaedic Associates in Baltimore.
After being cleared for participation, teens should learn how to properly use the machines and weights. Most gyms have personal trainers who offer a free session on how to use the equipment, and teens can also ask staff members for advice as questions arise. It is important that teens start out slowly with any routine or program to prevent injuries…"
Read Article (

PDF)  |  Magazine Issue (

7MB PDF)