8322 Bellona Ave.
Suite 100
Monday – Thursday
4:30pm – 6:30pm
Make us your FIRST stop for urgent orthopedic injuries, after hours.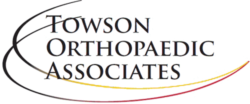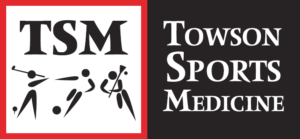 *For injuries less than 72 hours old
After Hours is Currently CLOSED
May 30, 2023 - After Hours is closed for the summer and will reopen in August.
Please check back for updates.
Specialized Treatment for Adult and Pediatric Injuries, After Hours.
Make us your FIRST stop for urgent orthopedic injuries. Patients rely on Towson Sports Medicine & Towson Orthopaedic Associates for injury treatment. Patients with new injuries can also count on after hour care at our Bellona Avenue location.
Our clinic is a cost-effective, less time-consuming alternative to the emergency department when it comes to new injuries. Towson Orthopaedics' physicians, physician assistants, and certified nurse practitioners offer expertise that can't be found at a typical emergency center. We provide emergency care services for new injuries–sprains, broken bones, and others including*:
PLEASE READ CAREFULLY. We apologize for any inconvenience, but we are unable to accept the following during After Hours:
NO Auto Accident Injuries
NO Work-related Injuries
NO Liability Cases
NO Head Injuries or Concussions
NO Facial Injuries
NO Back Injuries
NO Lacerations or Crushing Injuries
If you have an injury needing immediate attention outside of these hours, visit our Emergency Services page for a list of available locations.
*Patients must be covered by Towson Orthopaedic Associates-accepted insurance plans as described under "Billing & Insurance."  Patient must bring with them active insurance card, photo ID, copay (when applicable), and referral if required by your insurance. Please review Billing & Insurance page for additional information.