Why Choose a Nurse Practitioner as Your Healthcare Provider?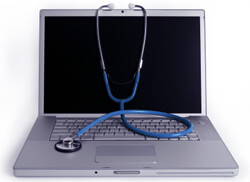 More and more people are choosing NPs as their primary, acute and/or specialty healthcare provider. In addition to being top-notch healthcare providers, NPs deliver a unique blend of nursing and medical care. They provide comprehensive, personalized health education and counseling. NPs assist patients in making better lifestyle and health decisions.
NPs have distinguished themselves from other healthcare providers by focusing on the whole person when treating specific health problems and educating their patients on the effects those problems will have on them, their loved ones and their communities. By providing high-quality care and counseling, NPs can lower the cost of health care for patients. For example, patients who see NPs as their primary care provider often have fewer emergency room visits, shorter hospital stays and lower medication costs. Choose an NP — Your Partner in Health!
Q. What are Nurse Practitioners (NPs)?
A. Nurse Practitioner or (NP) is an advanced practice registered nurse licensed to provide health care to patients. NPs are held to the same legal and ethical standards of care as physicians and are committed to providing personalized, quality health care.
Q. How long have NPs been providing health care?
A. NPs have provided excellent health care for more than 50 years. The first NPs were educated at the University of Colorado in 1965 by a nursing faculty member and her physician colleague. Programs have been developed in all 50 states over the years. Nurse practitioners bring a unique, holistic approach to patient care, and are a nationally recognized part of the health care system. There are over 180,000 NPs in the nation, and nearly 4,000 practicing NPs in the State of Maryland.
Q. How are NPs educated?
A. The entry level for a NP is a graduate degree. At this time, NPs complete a Master or Doctoral degree program. This means that the NP earns their undergraduate nursing degree followed by a graduate degree and additional training. These programs provide the knowledge and clinical skills needed to care for patients at the highest level. NPs in this practice are licensed by the Maryland State Board of Nurses. In addition, they have graduated from NP programs approved by the Board of Nursing and must undergo national examination and certification by the ANCC.
Q. Where do NPs practice?
A. NPs practice in rural, urban, and suburban communities. They practice in many types of settings. These include clinics, hospitals, emergency rooms, urgent care sites, private physician or NP practices, nursing homes, schools, colleges, and public health departments, to name a few.
Q. What services do NPs provide at TOA?
A. NPs play a critical role in the health care delivery system. They improve the flexibility, efficiency and responsiveness of the healthcare system. NPs are health care professionals who in this setting at TOA, are able to manage your care, treat acute and primary orthopedic needs, order tests as appropriate and perform joint aspirations and fracture care. The NP focuses on holistic care, health education and referrals to physical therapy, occupational therapy, cortisone injections and others as appropriate. Patients who are treated by a NP report an extremely high level of satisfaction with their care.
Q. How can I locate an NP?
A. NPs in our practice are listed in "Who we Are." Further, the Nurse Practitioner Association of Md. can assist in locating an NP for your health care needs at www.NPAMonline.org or 1-888-405-NPAM. More and more people continue to choose NPs as their primary, acute and specialty healthcare provider. NPs deliver a unique approach to your orthopedic needs including health counseling, lifestyle and education about your specific issues. In the spring of 2015 the Full Authority Practice act was passed (making it the 21st state in the nation) in Annapolis, MD and signed by Governor Larry Hogan allowing Nurse Practitioners the ability to bring a broader access to care throughout the state of Maryland. By providing high quality care, patients who are treated by NPs have a track record of lower medication costs, fewer ER visits, and improved outcomes.