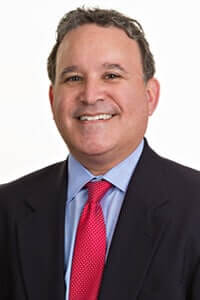 Dr. Jeffrey T. Brodie has a special interest in managing foot and ankle arthritis including ankle replacement. In addition, he specializes in disorders of the Achilles tendon, as well as flat foot deformities, ankle instability, and nerve compression of the lower extremity. He sees athletes of all levels from recreational teams to the pros.
Dr. Brodie will also see patients seeking a second opinion. Please contact his office for more information.
Dr. Brodie graduated from Emory University with a B.A. He received his M.S. and M.D. degrees from Georgetown University and completed his post-graduate training at Monmouth Medical Center and the Mayo Clinic, Scottsdale. Dr. Brodie is fellowship trained in surgery of the foot and ankle.
Publications
The following publications feature Dr. Brodie:
Patient Features & Feedback