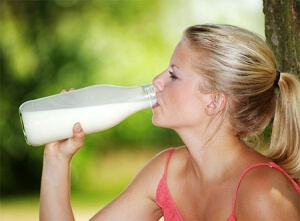 As we age, we're faced with a variety of new health concerns. One of the most common being Osteoporosis, a condition involving progressive bone loss which leads to an increased risk of fractures. While the exact medical causes of osteoporosis remain unknown, there are multiple recognized factors that can lead to the disease including age, heredity, poor nutrition, or an unhealthy lifestyle. Osteoporosis can be debilitating, however, by taking steps to keep your bones healthy and strong you can prevent the condition from worsening.
Osteoporosis Facts & Statistics
1 out of 2 females and 1 out of 4 males over the age of 50 will experience an osteoporotic fracture in their remaining lifetime.
20% of women who sustained a spine fracture experienced a subsequent fracture within 1 year.
Only 20-25% of women treated for a fragility fracture received treatment for osteoporosis.
Osteoporosis medications have been shown to reduce the risk of repeat fractures by up to 65%.
How Can I Prevent Osteoporosis?
While bone loss is inevitable as we age, including adequate amounts of calcium and Vitamin D in your diet can reduce your risk of Osteoporosis. Calcium, with the help of Vitamin D, is absorbed from the foods you eat. If your diet does not contain enough calcium, it is pulled from your bones causing them to weaken. Due to the decreased production of estrogen, women lose calcium more quickly after menopause putting them at a higher risk of Osteoporosis. While increasing your calcium intake cannot prevent bone loss after menopause, doing so can reduce the risk of a fracture. Recommended calcium intake depends on age and other factors. Click here to learn more about Calcium, Nutrition, and Bone Health.
Visit our Osteoporosis Center page for more information about treating Osteoporosis.
Featured Provider: Kathy Mulford, MS, CRNP, ONP-C
Director of Towson Orthopaedics' Bone Health Center, Mary Kathryn (Kathy) Mulford is a board-certified nurse practitioner with over 19 years experience and 15 years experience in orthopedics. She specializes in osteoporosis, spine and upper extremity problems.