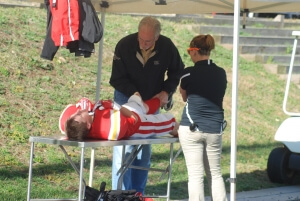 Towson Orthopaedic Associates and Towson Sports Medicine have teamed up to keep Baltimore City, Baltimore County, and Harford County schools at the top of their game!
Each year schools and athletic organizations count on TOA physicians and TSM certified athletic trainers for their injury care.
2015-2016 is shaping up to be the biggest year ever, as we have expanded our schools.
Call us at 410-337-7900 for more information.
Baltimore County Public Schools:
Dulaney High School-Dr. Scott Tarantino and Bryan Read, ATC
Hereford High School-Dr. Teri McCambridge and Dr. Scott Tarantino
Loch Raven High School
Parkville High School-Dr. Teri McCambridge and Dr. Alvin Detterline
Perry Hall High School-Dr. Scott Tarantino
Towson High School-Dr. Scott Tarantino and Michelle McGehee, ATC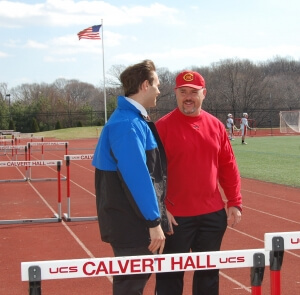 Baltimore City Public Schools:
Dunbar High School-Dr. William Howard
MIAA/IAAM Private Schools:
Calvert Hall College-Dr. Alvin Detterline
Concordia Preparatory School-Brian Perez, ATC, Dr. Teri McCambridge and Dr. Frank Catanzariti
Friends School-Dr. Teri McCambridge
Garrison Forest School-Dr. Teri McCambridge
Gilman School-Dr. William Howard
McDonogh School-Dr. Richard Winakur
Maryvale Preparatory School-Dr. Teri McCambridge and Elizabeth Fioretti, ATC
Mercy High School-Dr. Teri McCambridge and Dr. Alvin Detterline and Jenna Sullivan, ATC
St. Pauls School for Girls-Dr. Teri McCambridge
Harford County Schools:
Edgewood High School-Dr. William Howard
BelAir High School-Dr. Todd Tredinnick
Fallston High School-Dr. Mark Clough
Harford Community College:
Dr. Todd Tredinnick
Organizations and Sports Clubs:
Rebounders Gymnastics-Dr. Teri McCambridge
United Gymnastics-Dr. Teri McCambridge
Towson Spartans Youth Football Club-Dr. Teri McCambridge
Breakers Lacrosse
Greene Turtle Lacrosse
Aloha Tournaments