Scott J. Tarantino, M.D.
Dr. Scott J. Tarantino is interested in minimally invasive surgery for hip and knee replacements, fractures, and sports injuries.
More About Dr. Tarantino
He is fellowship-trained in orthopaedic trauma and serves as team physician for Dulaney High School, Towson High School, and Hereford High School.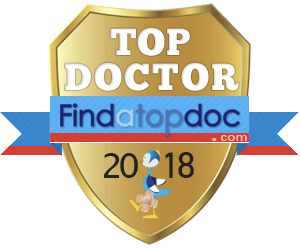 Dr. Tarantino is the Medical Director of the Orthopaedic Institute at University of Maryland St. Joseph Medical Center.
Dr. Tarantino graduated from The Johns Hopkins University with a B.A. in Biology. He received his M.D. from Cornell University Medical College. His post-graduate orthopaedic surgical training was performed at the Hospital for Special Surgery in New York, one of the top orthopedic hospitals in the U.S.
He specializes in hip and knee joint replacement, sports medicine, and fractures. Sports medicine certified and fellowship trained in fracture surgery.
Athletic Team Affiliations
Dr. Tarantino is the athletic team physician for:
Dulaney High School
Hereford High School
Towson High School
Contact This Provider
Dr. Tarantino sees patients at the following Towson Orthopaedic Associates' locations:
I have been treated for several years by Dr. T and Ben who just performed my second total knee replacement. They are highly professional, responsive to patient needs, and honest in answering questions about surgery and recovery. They do not
…
rush patients to surgery. Dr. T has developed excellent online materials to help prepare patients for surgery and provides very explicit written information about what is involved. In addition, the staff I have dealt with at Towson Ortho have been friendly and helpful. After my recent surgery at Ruxton Surgery Center, my recovery nurse hovered over me like a mother hen and was very caring and responsive to me needs. I have spent a lot of time online reading research about post-operative pain management from knee surgery, and I have found Dr. T and Ben quite willing to work with me in developing excellent pain-management protocols that fit my particular needs. My wife also has knee problems similar to mine and may face total knee replacement surgery. After being seen by another ortho due to an emergency knee swelling, she has concluded that she wants Dr. T to perform her surgery.
Read more "Dr. Scott Tarantino and PA Ben Gardner are excellent!"
John H.
May 3, 2022